Founded in 1994 by Peter and Anna Roberts (also founders of Compassion in World Farming), The Centre is based above The Bran Tub, in Lavant Street, Petersfield, Hampshire, UK.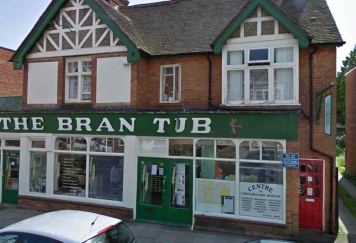 In 2012, Jacky Milner-Walker (Practice Manager) and her husband Gerry, proudly became the new owners of The Centre. Jacky remains Practice Manager and Gerry has responsibility for the financial side of the business.
The Centre sees many people every week seeking assistance with many of the Complementary Therapies that are offered by our independent therapists. The atmosphere here is calm and friendly and our receptionists are always at hand with guidance to find the best therapy for you through their many years of knowledge gained whilst working at The Centre.
Most therapists practice both at The Centre and at other venues in the region and in London. The Centre is open 5 days a week and we have 3 large therapy rooms, baby changing facilities and of course, our busy reception area which houses our own Mind, Body and Spirit Lending Library with over 300 titles currently available.